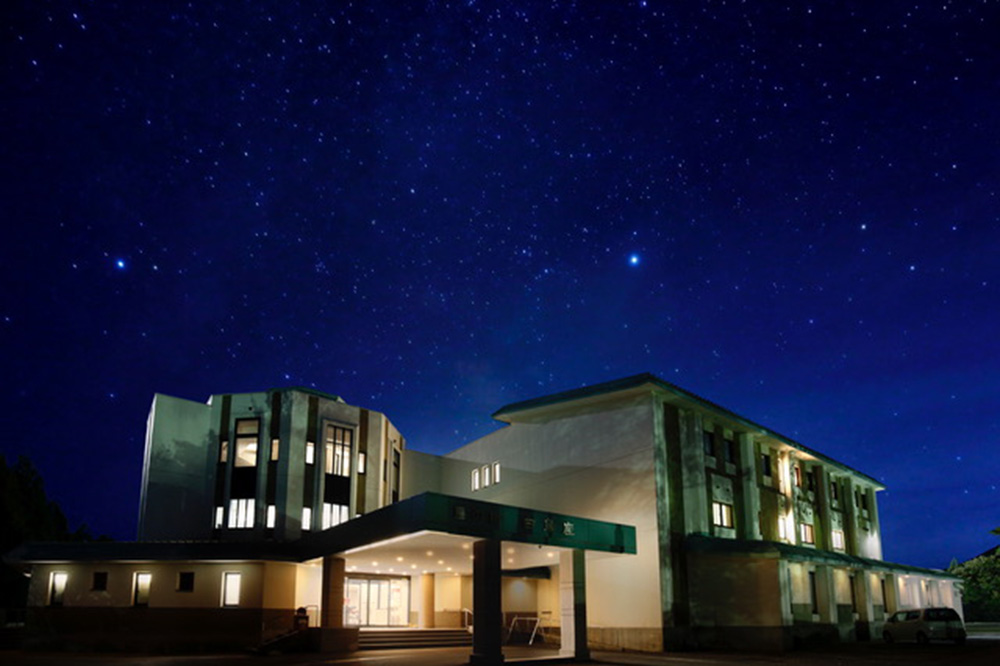 Hotel and cottages available.
Two natural hot spring sources!
Enjoy all five senses at the starry sky resort, Romantopia! Located 20 minutes by car from Hirosaki. A hotel and cottage resort nestled in the mountain surrounded by apple orchards and forests. Famous for their outdoor hot spring with a beautiful view of "Tsugaru's Mt. Fuji" Mt. Iwaki and their restaurant which serves delicious Aomori food. This resort can be enjoyed year round with their onsite observatory, pool and other fun activities!
Hoshi no Yado Hakuchoza (Hotel)
Free Wi-Fi
Capacity: 70 people
Guest rooms: 17
Manten House (Cottages)
Free Wi-Fi available in certain areas
Capacity: 64 people
Guest rooms: 17
Cottages: 12
Free parking lot for 250 cars (including 7 large vehicle spaces)
Address: 113-2 Mizukizaike Sakurai, Hirosaki, Aomori Prefecture 〒036-1505
TEL: 0172-84-2288
FAX: 0172-84-2255
URL https://www.romantopia.net